Home Location:  Torrance, Ca
Architecture and Design: Stefani Conniff Design
Construction: Garnica Construction
The main idea of this project was to add a second story master suite to the existing building and remodel the interior by opening up most of the walls to create an open floor plan that allows as much light as possible into the space.
The style of the exterior facade of the home leans towards the California ranch style architecture, however the remodeled interior is distinctively more modern in its clean lines, colors and style without compromising the warm and homey feel that the exterior suggests.
We removed a myriad of walls and hallways and created an open plan that receives light from all directions of the house. While we preserved the original kitchen cabinetry, we added a large wonderful island that serves as extra storage and provides seating in the room.
"Being an architect is like being a storyteller. They tell the story of the home through colors, textures, finishes and architectural design."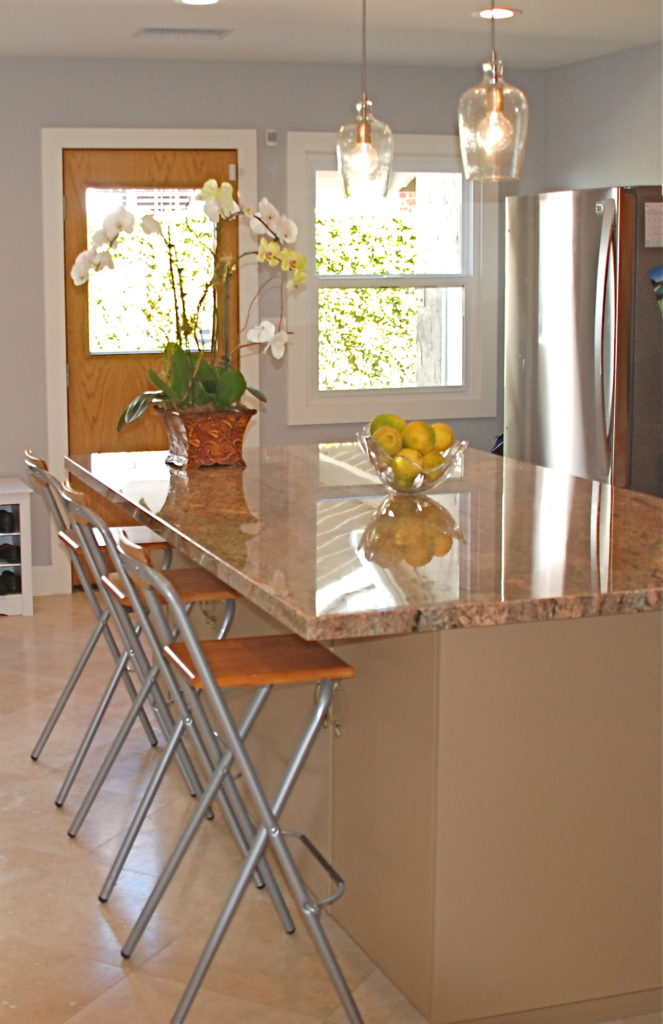 A large pantry and a tucked away laundry room are hidden behind clean white shaker doors.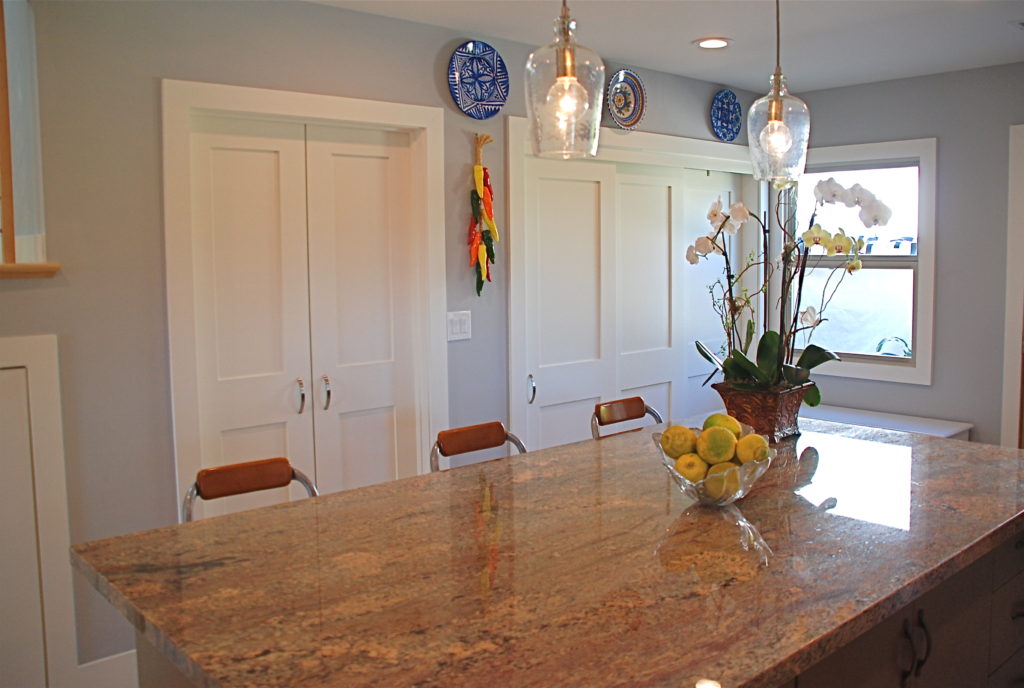 The staircase leading to the upstairs also receives plenty of natural light from a window above. The railing combines a maple handrail with steel cable balusters to create a clean, industrial look.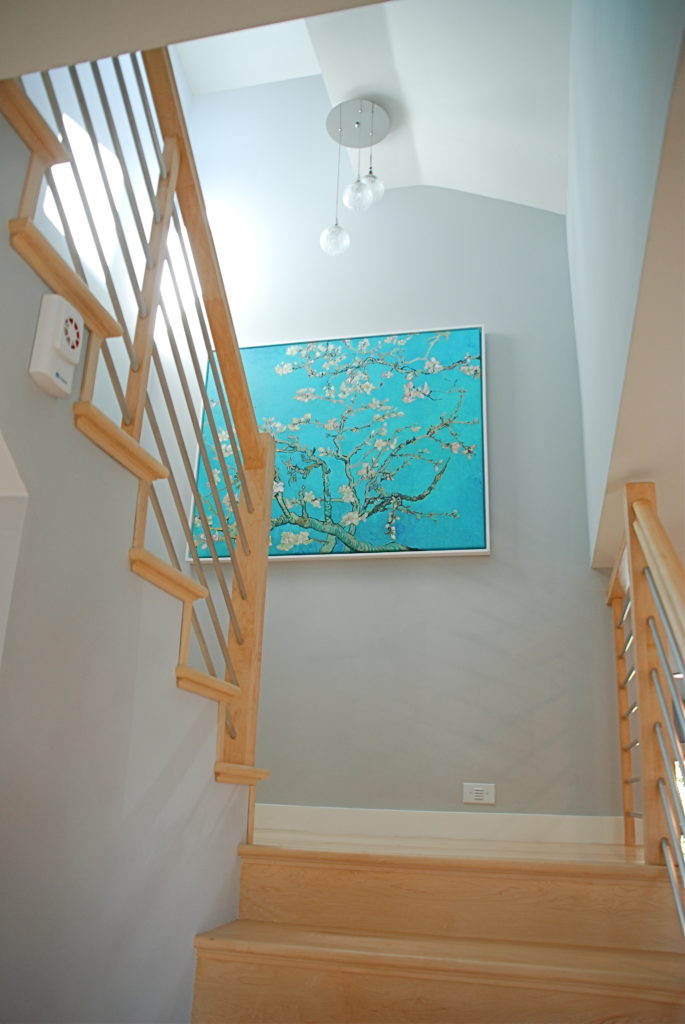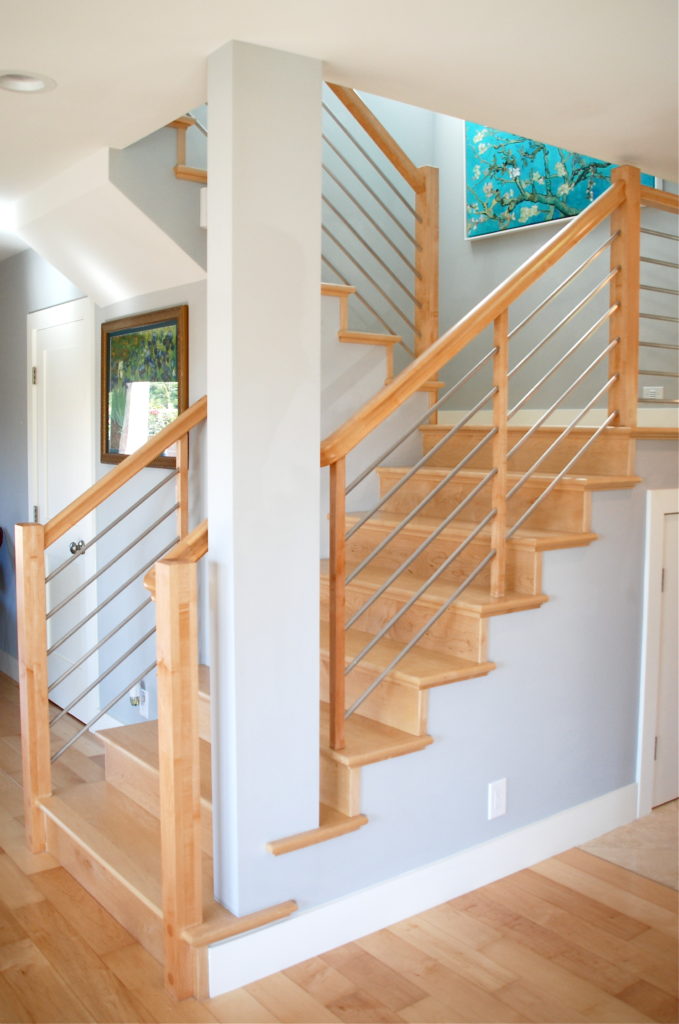 The in-law quarters are tucked away in the back and feature a bed room and a sitting room, along with this fresh, bright and restful bath room. The white cabinets are off-set by the soft green glass counter that adds freshness and harmony to the space.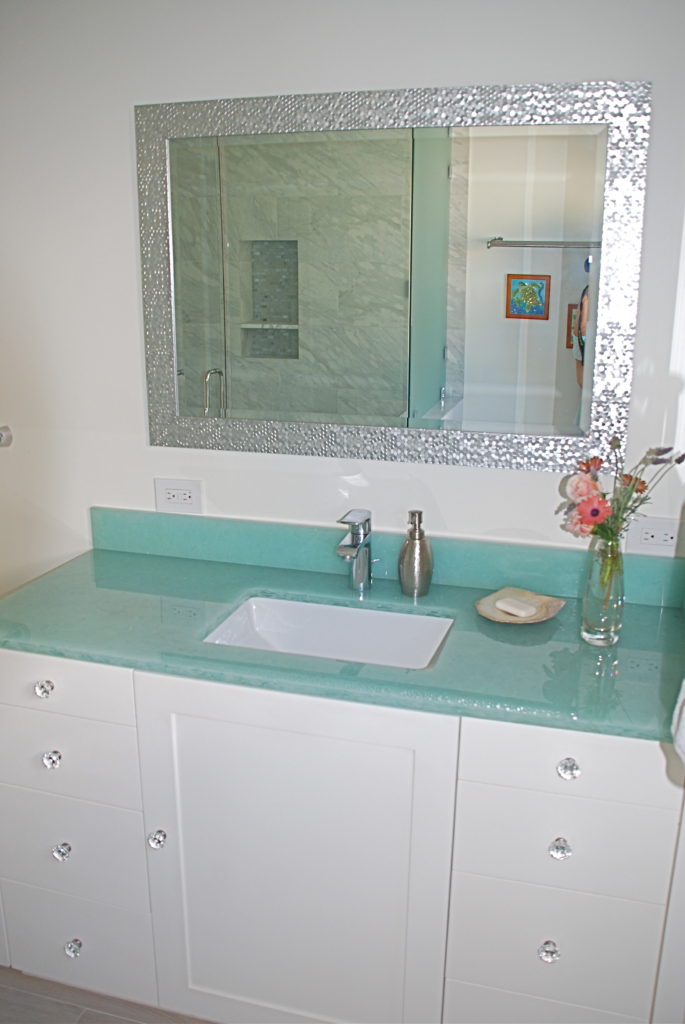 A pale, gray colored sink blends seamlessly into the pleasant color scheme. While the fixtures are modern and streamlined, the mirror and glass hardware add a little glam and interest to the space.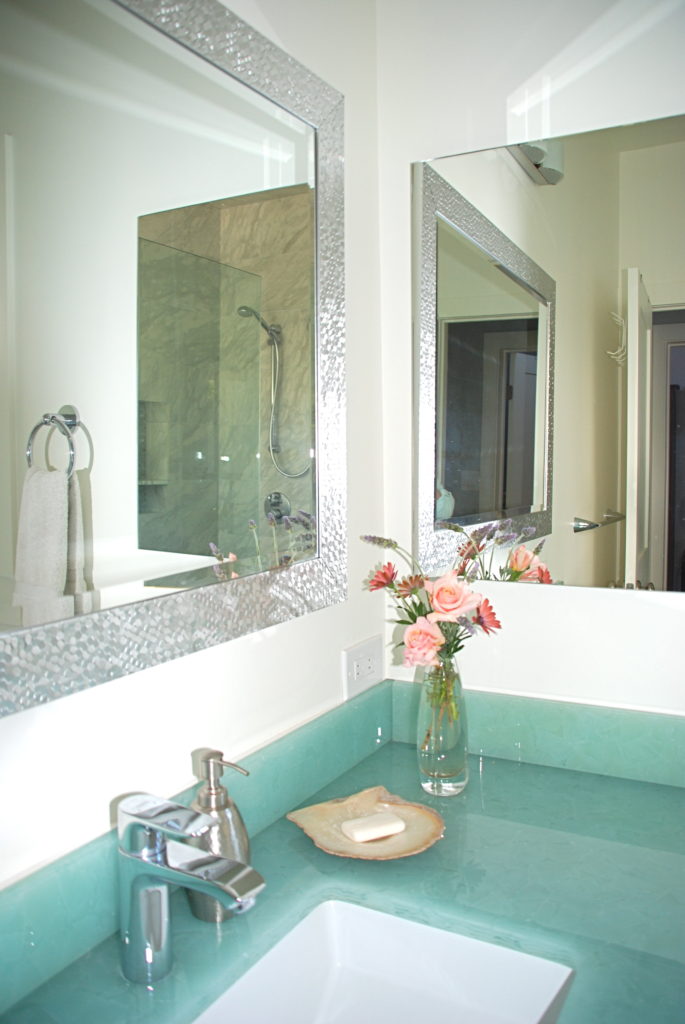 The all white modern shower also receives a little dazzle by adding pearlescent glass tiles in the soap niche. The floating shower seat is topped with a slab of Calacatta Marble.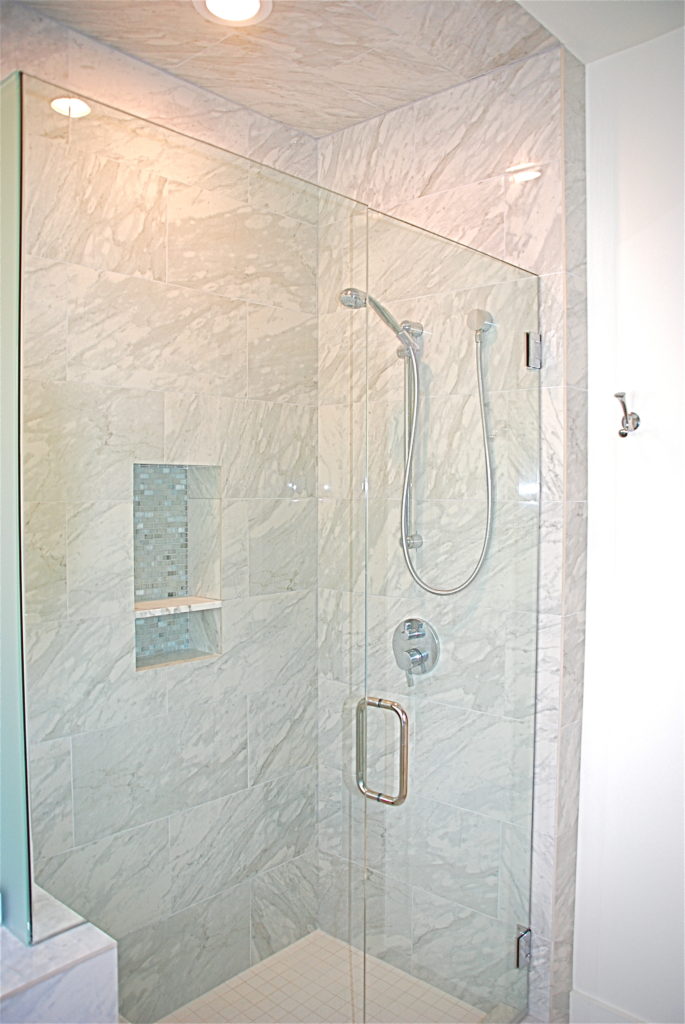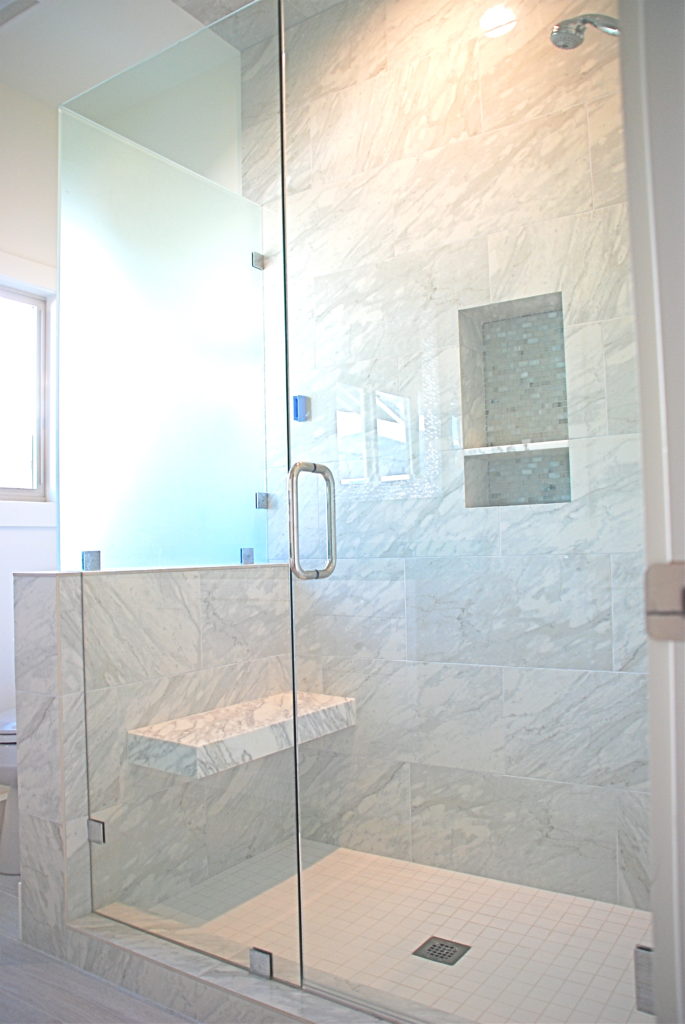 The color scheme carries over to the upstairs master suite. Here, we continued the maple wood floors along with the light gray walls to create a light, bright and fresh oasis. The master bedroom introduces a touch of uplifting aqua into the relaxing color scheme.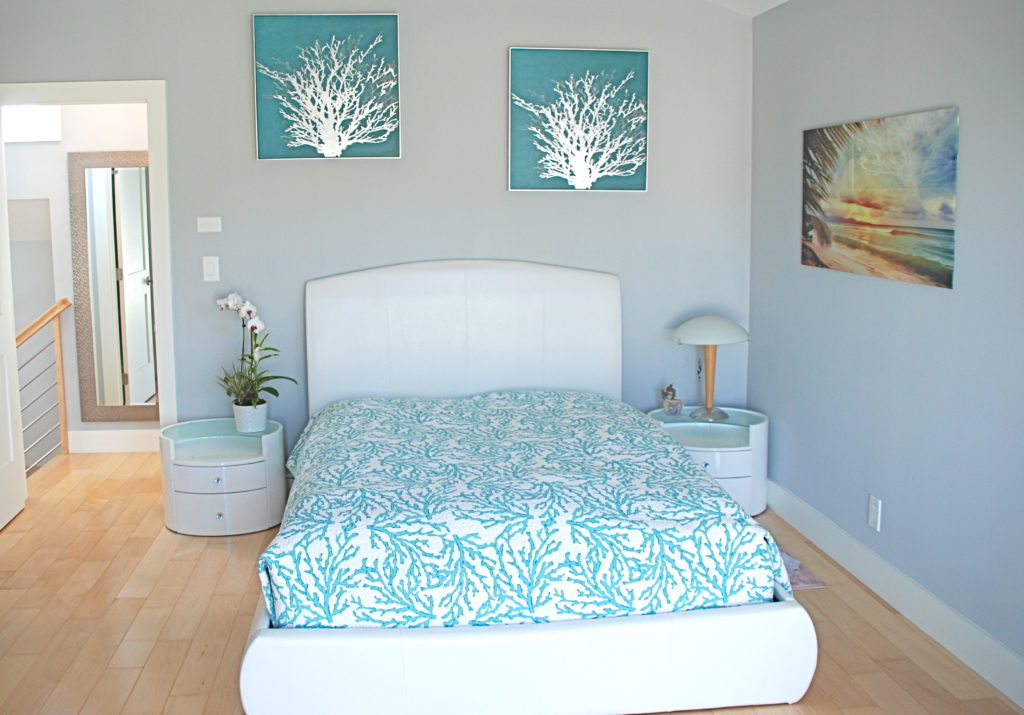 The french doors lead to a private balcony overlooking hills.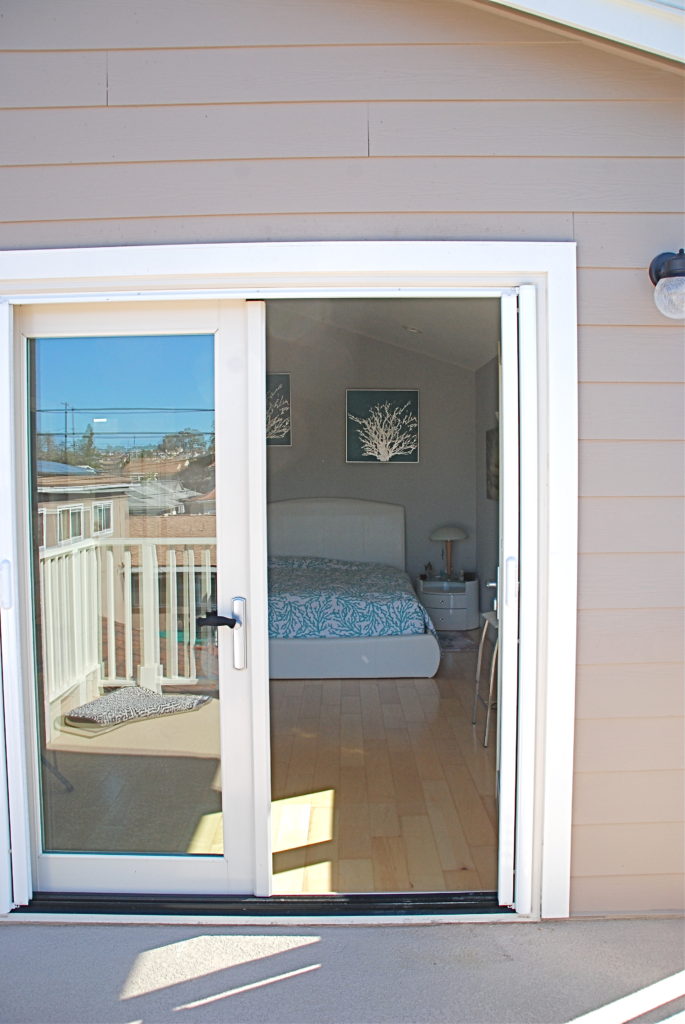 The elegant bathroom features Calacatta counter tops and marble tiles in the shower.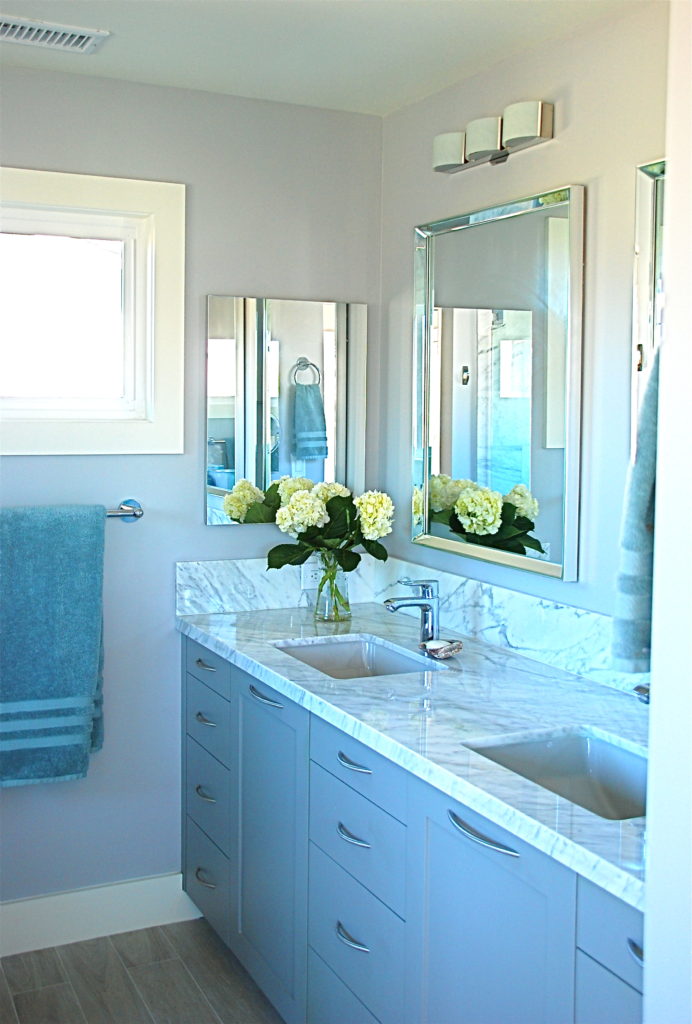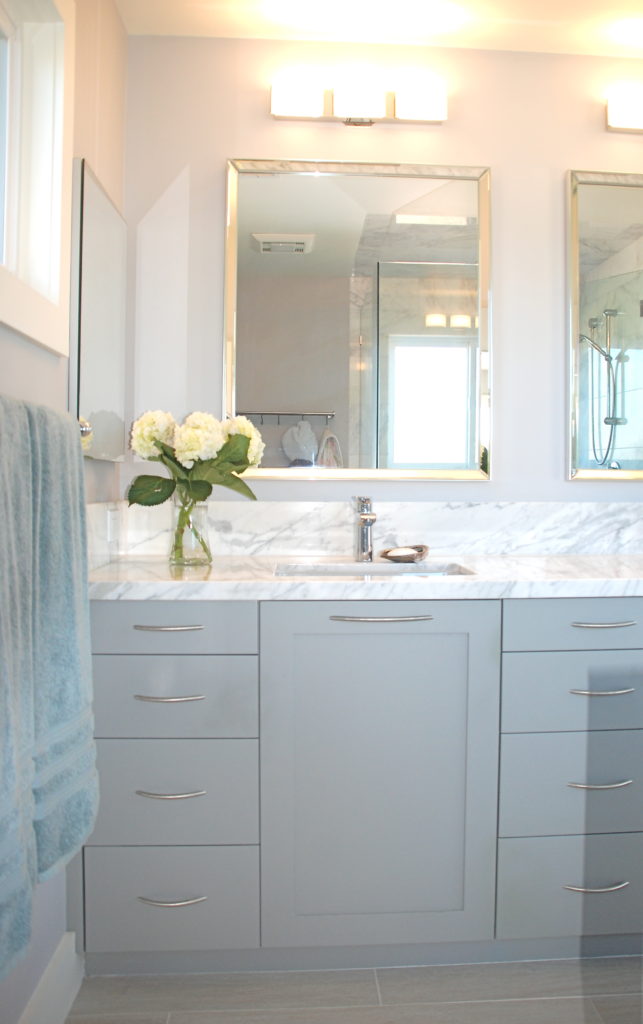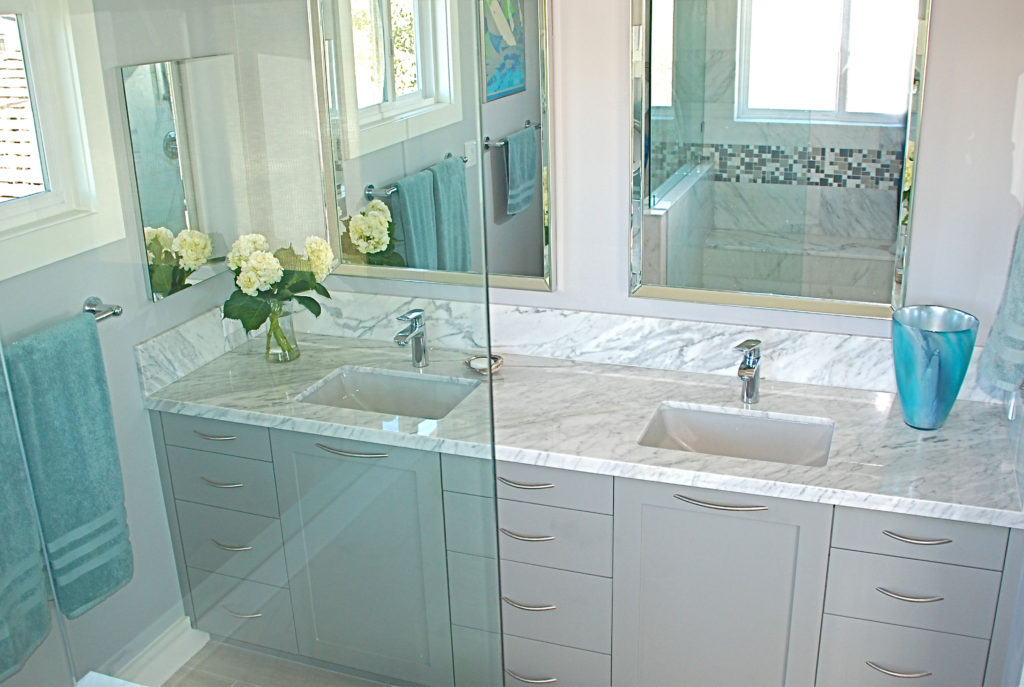 The quiet white and gray color scheme exudes peace and tranquility that is accentuated by a pop of glass tiles arranged in an of artsy geometric pattern above the shower seat.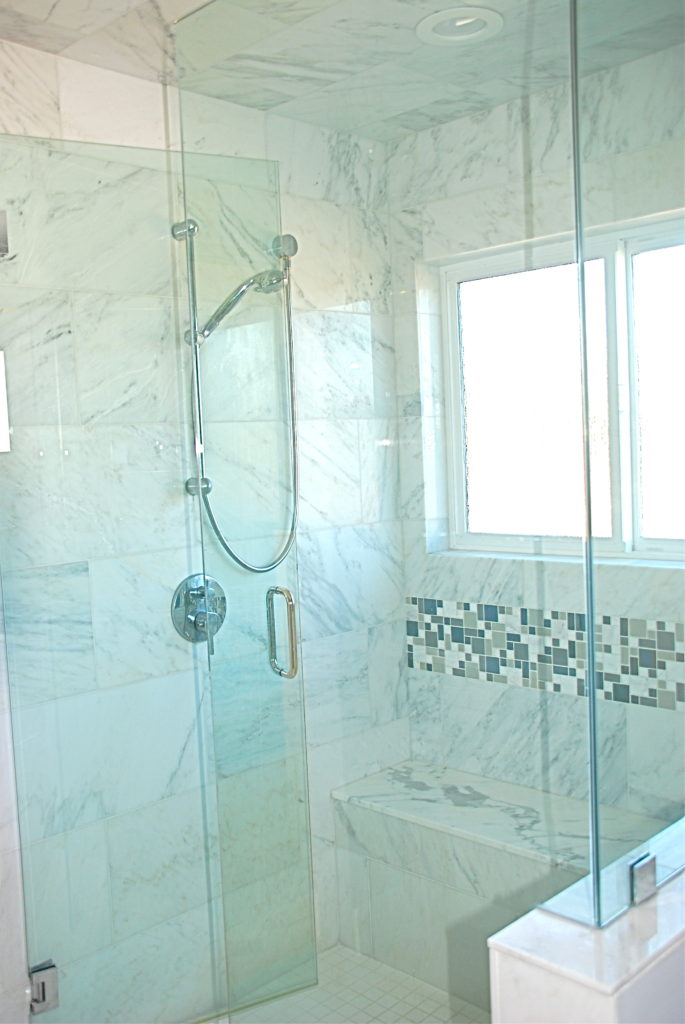 A wonderful feature is the obscured glass sliding door that allows the natural light to stream into the bathroom.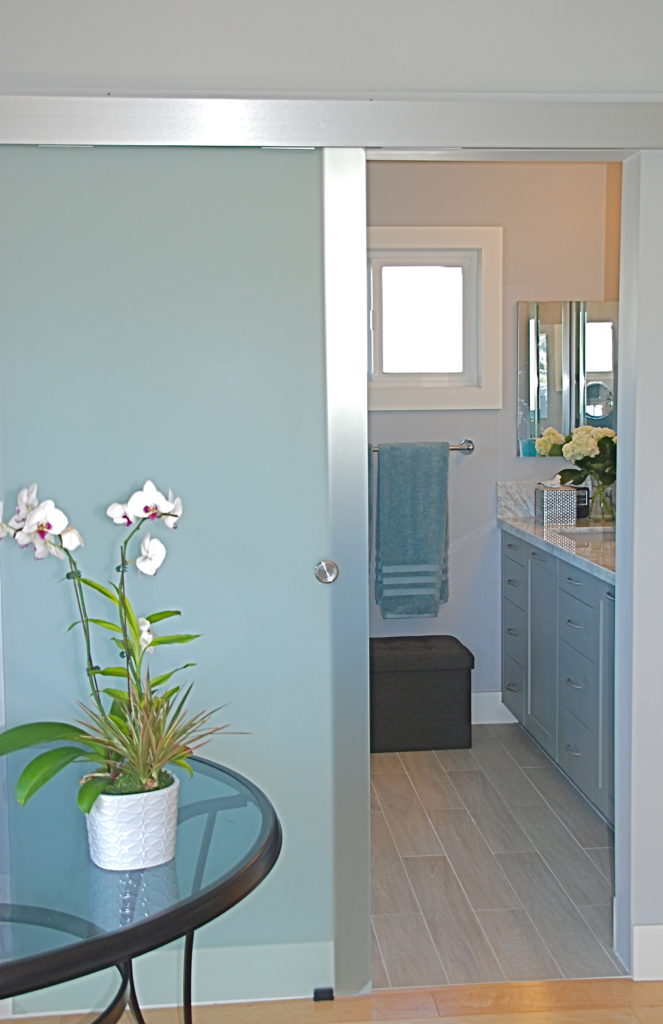 Overall the house feels balanced, restorative and warm with a boost of color in every room that adds interest and an individual touch.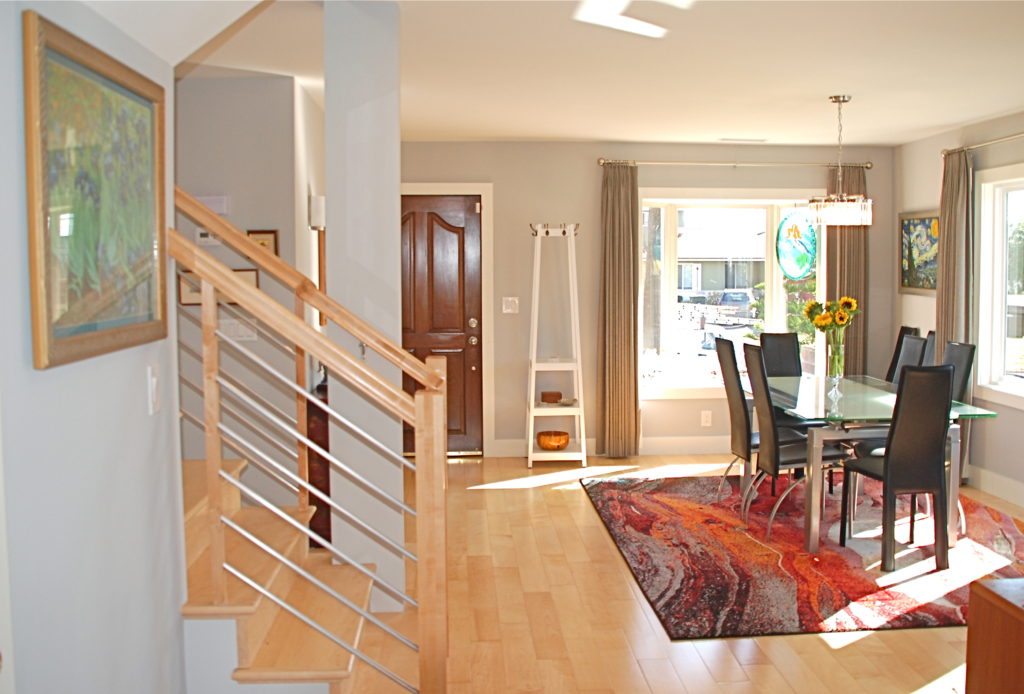 Please follow and like us: